Come and Worship Him!
Our Church is a worshipping Church
Welcome to Arden Missionary Baptist Church. Our Pastor is Stephen Israel. Arden Missionary Baptist Church is a New Testament, local, King James Bible believing, King James Bible preaching, Independent, Fundamental, Conservative Baptist Church; with a vision to reach our local community as well as home and foreign missions around the world with the good news of the gospel of Jesus Christ. The Pastor and congregation welcome you to join us for a service whether you are new to the area, or just don't have a home church, or just visiting. Come and see what the Lord will do for you. If you like old fashioned preaching, praying, singing, and shouting, you are sure to be blessed of the Lord, because he has so graciously blessed us here at Arden Missionary Baptist Church. Thank you for visiting our website, and we at Arden Missionary Baptist Church wish for you to know that Jesus Christ loves you, died for you, rose again for you, that you might be saved. Remember if you meet us and forget us; you have lost nothing. If you meet Jesus Christ and forget him you have simply lost everything.
We Welcome You To Arden Missionary Baptist Church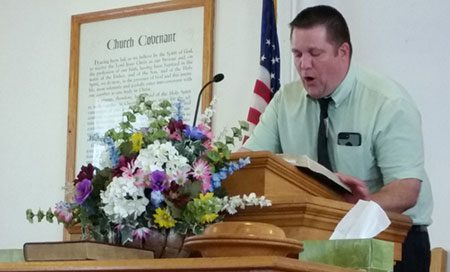 Information About Our Church
Listen To Pastor Stephen Israel
Click the button below to listen to Pastor Israel's Sermons. You will find archived sermons here as well as this week's message.